Since 2019 is coming to a close, we thought it would be a great time to take a look at some of our most-visited blog articles of 2019.  The most popular topics this year centered around how painting contractors handle marketing and ensure a profitable business.  Two of our most popular blogs, however, weren't about good tactics to try, but about bad tactics to specifically avoid.  Here are our four most popular blogs of the year.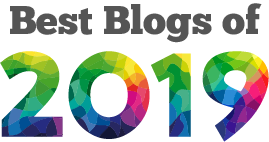 Three Very Expensive House Painting Customers
The customer isn't always right.  In fact, some customers are better off left alone entirely.  Here are three types of horror customers that you'd be best to avoid selling your services to.
Use Paint Job Photos to Earn More Business
Nothing sells a paint job like a great picture of what it can do to a house. Unfortunately, not every painting contractor has great examples of their work.
The good news is that you don't need a professional camera to take great photos anymore.  Get ready to be surprised at how easy it is to take excellent photos to show potential customers how great your work is!
Really Bad Marketing Ideas for Painting Contractors
As a small business owner, you know that nearly everyone has a great new marketing idea for you; if you had one customer for every marketing call you received, you'd probably be booked two years out.
Unfortunately, not all marketing is good marketing.  Here are three particularly bad marketing ideas that will cost you money or valuable opportunities to connect with new customers.
Some painting contractors offer services beyond painting, especially during the winter months when there is less painting work available.  But which services make the most sense to offer?  It depends on what's in demand in your area.  Here are three things to consider before you begin to offer additional services to potential customers.
To learn how Pro Painter Websites can help bring you new painting customers, call us at 919-424-6121 or email us at Team_PPW@ProPainterWebsites.com.