Boost Your Search Results without Paying a Penny
May 18, 2018
It takes a lot of hard work for a painting contractor website to reach the first page of Google.  There are many things that Google wants to see on your site, including relevant content about painting services, updates with new content, and connections with other sites in the industry.  But if you can't afford a website, or you're stuck in a contract with another provider that isn't delivering at all, there are things that you can do to raise your own ranking without spending any money.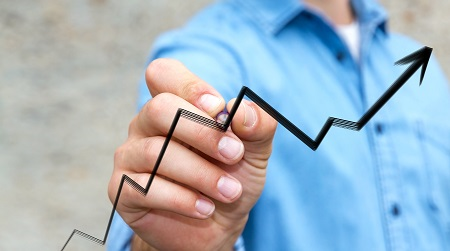 Claim your Google My Business Page
One thing that Google really values is knowing that they have the right name, address and website of a company. To do this, they offer you a way to 'claim' your Google My Business – to prove you own the company and provide them with correct information.  It's a simple process, and our blog post on Google My Business for Painting Contractors explains exactly how to do it.
Clean up your "citations"
Citations (also called listings) are places on the internet that list your business's contact information.  This page lists 20 places where you may be listed – many of these sites will find information about your business and list you even if you've never talked to them.

While it's nice to be listed in these places, what really matters is that every place listing your business is listing the same information.  If you have two or more websites, some may list your older site.  If you've had two addresses, some may list your old address.  When this happens, Google's search algorithm doesn't know which one is accurate.

Google doesn't like showing bad information to its users.  So instead of choosing one of your websites or one of your addresses, it will just pick another painting contractor that has identical information on every listing site and place that company above yours in the search results.

Many people sell a monthly service to keep all of these accurate – but once you stop paying them, they will revert to the old, incorrect information.  Because of this, it's both cheaper (free) and more effective to just visit these pages and correct the bad listings yourself.  The most important ones Besides Google My Business are Bing, Yelp and Facebook (click 'Create a Page' at the top right of this page).

Ask for Reviews!
One of the easiest and most effective ways to boost your search results is to ask your customers to review you on Google.  Companies with a high average rating and those who have received positive reviews recently search better.  They are also more likely to appear in a special section at the top of Google that shows nearby businesses called the local pack.

ProPainter Websites provides a service that asks happy customers to leave positive reviews for your painting business.  But you can also do this yourself.  When you have a happy customer, ask if they'd be willing to leave a review on Google.  Remember that they're much more likely to do this if you send an email reminder with a link to the Google review site.
To learn how ProPainter Websites can help your painting contractor website reach the first page of Google, call us at 855-385-1134 or email us at Team_PPW@ProPainterWebsites.com.