If Your Logo is On It, Your Reputation is On the Line
June 14, 2018
Have you ever been driving down the road and been intentionally cut off by a driver in a business truck or van?  Of course you have – everyone's had that experience.  Now ask yourself – if you were lucky enough to see the business's name on the side of the vehicle, how likely are you to ever call that business for service?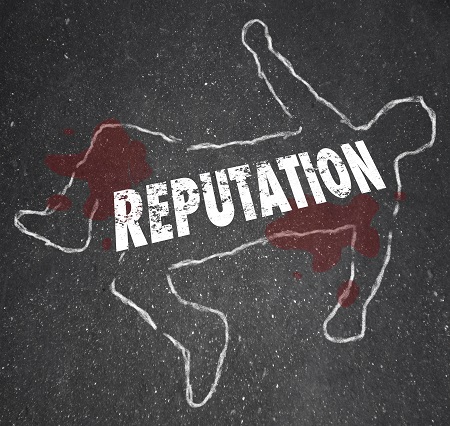 There's a reason many of those business trucks have a "How's my driving?" sticker on the back, and it's not just that they want to know when their employees are driving dangerously.  It's because they know that reckless driving makes people want to scream, and the company would rather you scream directly at them than talk about the experience online.  With all the work a company puts into retaining its reputation, it's infuriating to see a one-star review on Google or a tirade on Facebook that references your employees' driving skills.
This is a testament to the value of your logo.  If your logo is on it, then it represents your work.  That's why you want to avoid the following things:
Don't put your logo on a neglected truck – if your truck is rusty, then your reputation will be as well.
Don't allow off-duty employees to wear your company-branded clothes – everyone has a little bit too much fun sometimes, but you don't want it happening to your brand.
Don't tolerate poor attitudes when employees are representing your business – this includes at the paint store, while they're at lunch, and yes, while they're driving.
Don't let your yard signs deteriorate – if someone sees your logo on a ragged sign on someone's lawn, they're not going to assume you clean up after yourself.
Ultimately, you want anything with your logo on it to be just like your employees – clean, professional, and well-cared for.
To learn how ProPainter Websites can help your painting business grow, call us at 855-385-1134 or email us at Team_PPW@ProPainterWebsites.com.