The Importance of Online Reviews for Painters and How to Get Them
June 17, 2017
Online reviews for painters are taking the place of the face-to-face neighbor recommendation.
Word-of-mouth referrals have always been one of the most cost-effective advertising strategies for any painting business.  While small businesses can't compete with the television ads and tens of thousands of mailers that larger businesses put out every month, they can provide better, more personal service.  As long as small business owners take the time to make each customer feel important, word will spread about the quality of their work and service.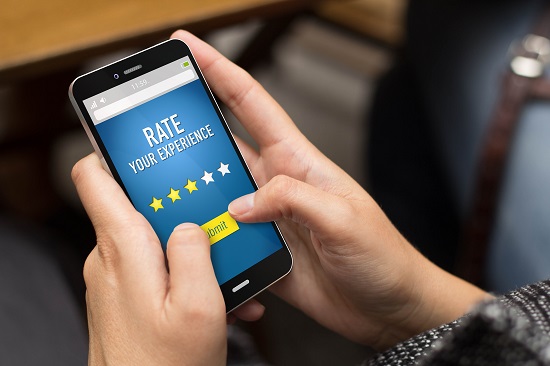 The biggest change in the last five years is that people spend far more time communicating with people online, and far less time talking in person or over the phone.  Americans spend more than two and a half hours a day on their computers and smartphones on average.
All of this online time doesn't leave much time for one-on-one communication. Even friends and family spend more time exchanging messages online and less time talking in-person.  Along the way, online reviews and recommendations have become the new word-of-mouth communication.
This has accelerated in the past few years.  A recent study of 8,000 people found that 46% of them had used online ratings and reviews to select a local service provider in the past month.  And nearly three out of four people say that online reviews make them trust a local business more.
This is why it's so important to make sure your painting company has a great reputation online! Here are a few things you can do to make sure that when people search for online reviews for painters, they find positive reviews for your business:
#1 – Ask happy customers for online reviews. If a customer tells you they are happy with your service, ask them if they would mind leaving a review on Google or Yelp.  You can also include the request on your invoice or any other information you leave with the customer after a job is complete.
#2 – Make sure you have a Google My Business page!  It's much easier to find reviews of your business on Google if Google knows more about your business. This includes your contact information and website.  Google does this through the Google My Business service.  You can learn more about how to claim your business here.  If you're a customer of ours, don't worry – we've already done this for you!
#3 – Use a third-party review service. Many companies offer a service that will ask your customers for reviews on your behalf.  This can increase the number of reviews you have. But, beware of services that promise a certain number each month!  These services may pester your customers repeatedly, making them angry.  By the time they finally leave a review, it might not be a good one.
ProPainter Websites offers an integrated review feature that will send an email to any customer you'd like, asking for a review.  If the review is positive, we'll ask them to post it to online.  If the review is negative, we won't ask for them to post it online – instead, we'll let you know so you can talk with the customer.  This reduces the number of bad reviews that are posted online!
To learn about how ProPainter Websites can help your company improve its online reputation and presence, call us at 855-385-1134 or email Team_PPW@ProPainterWebsites.com.