How Painting Contractors Can Land the Best Customers
April 11, 2018
Painting customers that are on the hunt for the cheapest price often don't have a lot of questions.  How much will it cost?  When can you be here?
Customers that are willing to pay more are looking for more out of their painting contractors.  They're paying for something more than just a paint job.  They might be looking for convenience, or quick availability – but most often, what they're looking for is confidence.  Potential painting customers want to have confidence that it's going to be done right, without hassles or unexpected delays or price increases halfway through the project.  In short, they want a painting contractor that's going to work hard to make them happy, not just paint walls.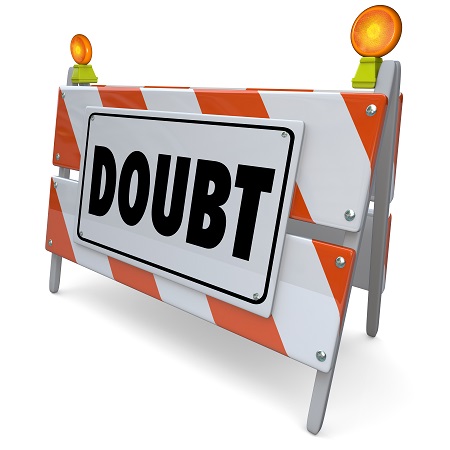 What can you have at the ready to earn this confidence quickly?  Here are four things that will convince them you're a professional painting contractor who will come on time, do the job, and leave them (and their house) in a great place.
Details about Your Business: When customers start asking questions about your company or your work, having a document that explains (and guarantees) what you'll provide will make them more confident they're dealing with a well-organized business.  This document should clearly state your business contact information, insurance certificate information, and what's covered and not covered in your estimates.  Customers may ask for much of this to be included in a contract, to protect them in case you aren't able to deliver on your promises.
Comparable Jobs: The thing that people most want to know when they're searching for a painting contractor is that the company has completed jobs like theirs many times before, and that those jobs turned out great.  If a person has a job they think is unique, they want to know you can handle it.  So whether that's a three story exterior paint job or a house full of custom crown molding, it helps to have some examples of similar jobs you've completed ready to provide to these customers.
References: These days, most customers use online reviews as references.  However, having a few recent customers who are willing to serve as references takes your reputation a step higher.  Just make sure that these customers have agreed to serve as customers, and that they aren't receiving five calls a week – that can wear down references quickly, and has an impact on how happy they are to talk to your potential customers.
Answers to What Could Go Wrong: Most people know that, when they sign a contract, things can change if you encounter unexpected problems such as rotting wood or lead.  Providing a short list of problems you don't expect but may encounter ahead of time will help prevent a frosty relationship later in the event that you encounter them and have to raise the price.
To learn how ProPainter Websites can help you earn business from the best customers call us at 855-385-1134 or email us at Team_PPW@ProPainterWebsites.com.