Two Ways Painting Contractors Can Improve Their Reputation and Make More Money
January 5, 2018
How does a painting company increase its revenue potential without growing in size and complexity?  As discussed in a previous post about paying closer attention to costs and the types of jobs you accept, many painting business owners (and business owners of all types) face a financial dilemma.  While they want to increase their revenues, they're already working enough that they don't want to lose any further valuable personal and family time.  On the other hand, hiring more employees always opens the risk that you'll hire one or more bad apples – someone likely to cause headaches, who could jeopardize the company's revenues or even its long-term reputation.
One way to increase your earnings is to establish yourself as a premier painter – one sought by customers who are willing to pay more for a better experience.  But what makes a better "experience?"  Where are these mythical customers that will pay more to have the same amount of work done?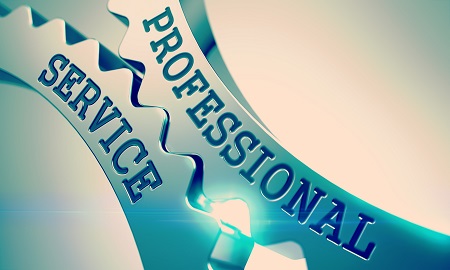 Put simply, many of them are customers with more money than time.  That doesn't mean that they're all rich – many of them may be willing to make a financial sacrifice to have a job done right because they simply don't have the time to risk cancellations, or a second attempt.  Here's how to attract them to your business, and how to keep them happy.
A Stellar Reputation
When customers are in a rush for a paint job (to sell a house, for instance) or they can't afford to waste a lot of time making things happen, many of them make the decision to pay a little more to have confidence that it will be done right.  Many of them look for multiple reviews or testimonials that state in detail how a painting contractor went above-and-beyond to get the job done right.  "If they dealt with that situation," the customer will think, "certainly they can deal with mine."
Do you go to great lengths to complete some of your jobs?  Have you fit in a job by working at night, or worked late to finish a job that other painting contractors wouldn't take because it was on short notice?  Did you do particularly great work on a complex job?  When those customers express their appreciation for the extra effort, ask them if they would be willing to provide a detailed online review on a site like Angie's List, Google or Facebook.
If you can collect enough of these reviews, and regularly add to them, you'll likely start getting calls from people who need someone to rescue them from a bad situation, and are willing to pay for it.  You'll also get calls from people who can afford to pay more for a job done right the first time, and don't want to deal with the hassles of a 'budget painter'.  While these customers may have unique challenges for you to solve, you'll be compensated well for your efforts.
Presenting Yourself as a Business
When customers need any type of service performed, they make assumptions about the caliber of service they're paying for as soon as they visit a website or have their call answered.  Many of them will categorize the service provider as a "painter" or a "business" within seconds – virtually everyone will be categorized by the time a quote is delivered.   Of course, many painters own their own business, and have no other employees.  That doesn't mean you can't be a painting business in the eyes of customers!  In fact, that's exactly what you should try to do.
People expect to pay more for services from a "business" than they do from a "painter" – and many of them are fine with that.  In fact, some customers are specifically looking for a business, not just a painter.  What's the difference between a painter and a painting business?
In a customer's mind, a painting business is organized, and they're focused on the overall service they provide.  A painter is focused mostly on the painting job at hand.
In a customer's mind, a business handles things professionally.  They provide a formal quote, along with detailed information about what's included and excluded.  A painter may provide only basic details in an emailed quote, such as the price, the room size, and the date of the job.
In a customer's mind, when a business makes a commitment, they can have confidence that it will be delivered.  This confidence is well-placed, and if the commitment isn't met, the business acknowledges it has underperformed and seeks to make things right.  A painter is more likely to overbook, or have other challenges that prevent the job from being done on time and in budget.
A company has a reputation that they'll work hard not to lose – a brand that has been built over years but can be destroyed by a few bad customer experiences.  That means that they'll work harder to keep that reputation intact, but it also means they can afford to charge a premium.  That extra money is an "insurance policy" that the customer purchases – they're paying a certain amount for the paint job, and an additional amount on top to ensure that it's done correctly, on-time, in-budget.  With the right reputation, customer service skills, and quality work, you can earn the right to charge this premium to customers who want that insurance.  This is one of the most effective ways to increase your earnings without working more hours or hiring employees!
To learn how ProPainter Websites can help you make more money, call us at 855.385.1134 or email us at Team_PPW@ProPainterWebsites.com.