Where Should You Post Your Painting Business Online?
November 12, 2017
While your own website is the only place where you're truly in control of your own image, there are several other sites where you can list your painting business online to gain more leads.  These sites are the first stops for many people looking for a painter – so it's good to make sure that you're listed on them, and that your website includes a link to your profiles on these other websites.  Also, including a link to your own website on your profiles on these sites will make your own website search a bit better!
Some of them are free to list, while others cost money.  But these businesses want to make money, too, so all of them offer advertisements.  A word of advice – make sure you know what you're going to get before you commit to advertising costs!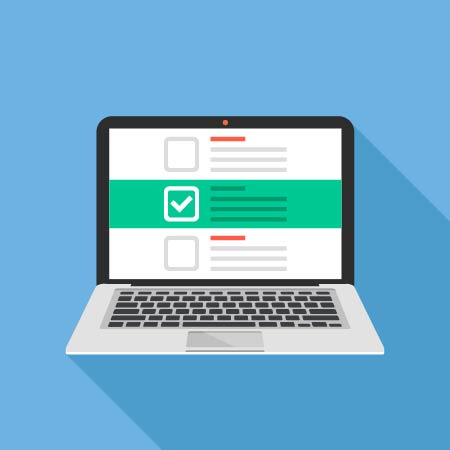 This is the most important place to list your painting business online, because it has the most impact on how well your business searches on Google.  It also ensures that, when people near you search for your business by name, contact information about your business shows up prominently on the right side of the screen.  Make sure to link your Google My Business listing to your business website for maximum impact!
Yelp is one of the most visited places online when people are looking for nearly any type of local business.  Registering your painting business with Yelp is free, although they offer advertisements which put your business near the top of any search for painting contractors in your area.  These advertisement costs can add up quickly.
Up until recently, individuals had to pay to access Angie's List, and it was free for businesses to register.  People can now access Angie's List for free, although there are also paid memberships. It's free for businesses to register, and you aren't even allowed to pay to advertise unless you maintain an A or B rating with customers.  People who use Angie's List to select their painting contractor are often willing to pay more than other customers, but are also more demanding customers in general.
Houzz is a site for people wanting to learn about home improvement projects.  Professionals offering home improvement services can also list their business on Houzz for free.  To increase reach, you can pay for additional services through a "Houzz Pro+" subscription.  This allows you to build a larger, more visual profile and advertise where people are more likely to notice you.
This is a directory specific to home improvement service providers, and is heavily advertised in Lowe's, their major partner.  You do have to pay for leads from a Porch listing, based on the type of work you do and the zip codes you serve.  There is a subscription or pay-per-lead option, so it can get expensive quickly, especially if the leads provided aren't strong.
While these sites are popular, they are mostly used by people who submit a quote request to the site.  Painters then pay to send a quote along – whether or not they win the job.  Additionally, there's no way to judge how serious the person requesting the quote is – it may be months before they're willing to get the job done.  Because of this, these are very expensive places to earn leads for painting contractors.
To learn about how ProPainter Websites can help your business succeed, call us at 1-855-385-1134 or email us at Team_PPW@ProPainterWebsites.com.