SEO Deeper Dive – Local Links for Painting Contractors
March 31, 2023
I had the great opportunity to facilitate Brain Meld sessions on Search Engine Optimization (SEO) at the PCA Expo in February. One of the key topics that kept coming up during the discussion with painting contractors was local links.
As I emphasized the importance of local links, I got several questions. They really boiled down to two questions. #1 – What are local links? #2 – How can they be obtained?
I briefly covered local links in the recent What is SEO (Search Engine Optimization)? blog. But I'll take a deeper dive into their value and how painting contractors can get local links in this blog.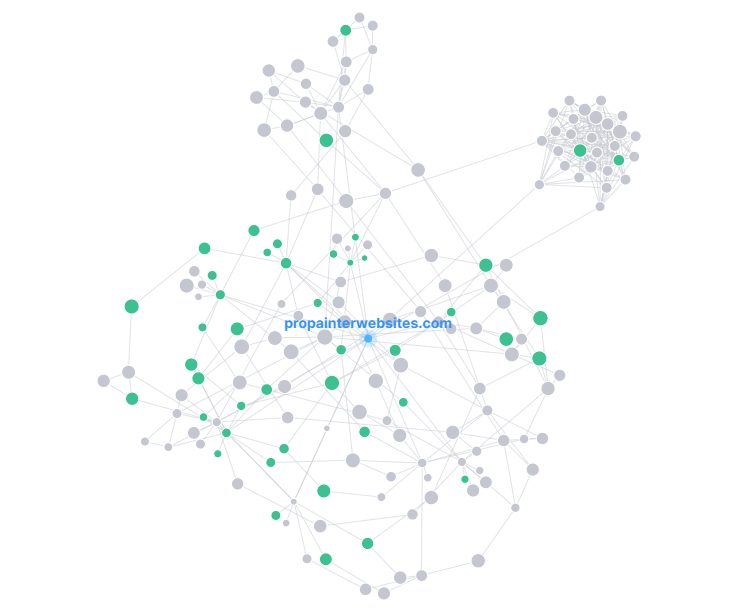 What are local links?
The three core pieces of Search Engine Optimization (SEO) are Architecture, Backlinks and Content. The acronym is ABC, making it pretty easy to remember. Backlinks are links to your website from other websites. Sometimes these are also referred to as inbound links. Going forward for this blog I'm just going to refer to them as links.
Google uses links to assess the credibility and focus of a website. That is what makes them so important. To simplify it further, Google sees links as endorsements for your website. The more inbound links your website gets from other websites that have proven to be credible, the higher the credibility ranking Google gives to your website.
Local links can come from the websites of local businesses, organizations, associations, events, media and more. Really any legitimate website that is based in your area and focused on your area can be a good source of a local link.
Local links are especially important for service area businesses like painting contractors. That's because local links prove to Google that you have credibility in your service area. If you are doing business in Orlando, Florida you aren't trying to get homeowners in Montana to find your website. Depending on which area of Orlando you are based in, you want homeowners in Kissimmee, Celebration, Winter Park and Oviedo to find your website.
How can painting contractors get local links?
To help you show up in the search results for the local towns and cities that your painting business serves, here are great sources of local links:
Chamber of Commerce in your town or city
Local organizations (community or nonprofit)
Youth sports teams
Community events
Local media
Other local businesses
Most Chambers of Commerce automatically include a link to their members' websites on their website. These hold a lot of credibility for Google. If you haven't already, you can join your local Chamber of Commerce. If it will work in your budget, you may want to consider joining the Chambers of Commerce for all of your key service cities.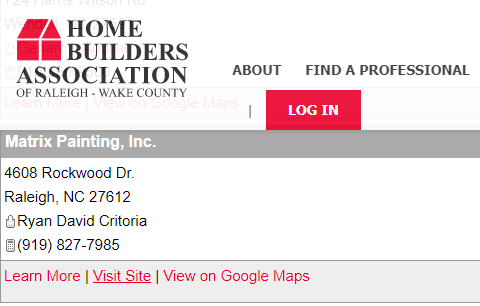 If you support local organizations or are a member of a local association, ask them to put a link up on their website to your website. Make the same ask if you are sponsoring a community event. Many of these groups are happy to include the link but you may have to ask them for it or make sure that they have your web address.
If you sponsor a youth sports team or dance team ask them to put a link to your website on their website.
If you partner with another business in town, you should each put a link on your website to the other business's website. These could be from realtors, general contractors, restoration companies, etc.
If you are a member of a church or do charity work for a church, ask them to put a link on their website to your website. These types of links won't help big national businesses. But for painting contractors, they can be the key to your website being found when local homeowners search for your services. Don't stop with my list. Seek out any additional local entities that could be helpful.
Even if you are using a provider like ProPainter Websites to optimize and manage your website, you should take the initiative to seek out local links to help ensure it searches well. You don't need hundreds of local links. If you can get a dozen, or a couple dozen, you can quickly surpass your competitors, and it will absolutely help your search results.
If you have questions about anything I covered here, please feel free to reach out to me at martin.morgan@propainterwebsites.com or 919-600-5166. If you'd like to learn more about how we can support your business with a fully-optimized website and other web services, please schedule a meeting with us at a time that's convenient for you!