3 Services Painters Can Offer to Increase Their Business
June 23, 2017
Like any business, professional painters can perform services most efficiently by focusing on one job.  If you've already invested in the equipment needed to paint, you may as well use the equipment for other services that can help you make more money on your investment!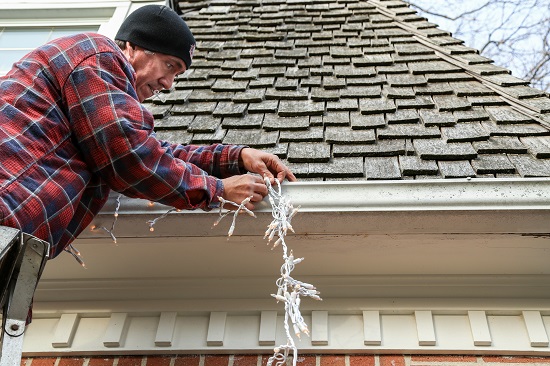 Unfortunately, it can be difficult to get enough work if you're only quoting paint jobs. This is especially true in areas where cold winter temperatures prevent exterior painting for part of the year, and all paint companies are competing only for interior paint jobs.  It is also true in areas where people visit only part of the year.  Christmas lowers business in many areas, because people are spending any extra cash on presents instead of paint jobs.  In all of these cases, painters have to drop prices to compete, and profits suffer.
One option is to offer additional services during these times.  These services can be offered alone, or only as an add-on to a paint job you are quoting.  If a customer is trying to get several things done and you are able to do all of them, it might be worth paying you more than other painters if they don't have to manage multiple companies.  Here are three ideas for additional services you can offer.
3 Services Painters Can Offer to Increase Their Business
Hanging (and removing) Christmas Lights – Although few paint companies advertise this service, it's a great way to make extra money around the holidays.  As mentioned earlier, in some areas, it's too cold to paint around Christmas. In other areas people don't want to spend the money at that time of year.  But many people do like having their houses lit for Christmas. And many of them may not be comfortable on a ladder or a roof.  There are also very few companies that specialize in this service. After all, it's only needed for a couple of months per year.  Finally, one customer provides two jobs – they'll need the lights removed, too.  And that second visit is a great opportunity to remind them you're available if they need painting done during the spring or summer months.
Pressure Washing – If customers aren't quite ready to repaint the outside of their house, but they want it to look better, one option is to pressure wash it.  If you have equipment for painting tall houses, a pressure washing machine might be a great investment for your business.  Alternatively, many people don't want their house pressure washed due to the risk of water damage and ask for a scrub-washing instead.  Either way, neighbors will notice that the house looks much better. When they ask the homeowners who provided the service, they'll mention you as both a painter and a pressure washer.  The homeowners may also decide to change the color or add a fresh coat of paint in the future. When they do, you will likely be among the first painters they call.
Specialty Coatings – Not every painter knows how to apply specialty coatings such as epoxy, concrete coating, or tub and bath paint.  Although these jobs are less common, there are also fewer people who can do them. That means there is less competition and potentially more profit to be made.  Just make sure that you're familiar with which coatings are best and how to apply these coatings before you offer them, so you don't damage your company's reputation if they don't perform well!
These were three examples of additional services painters can offer to increase their business. There are many more that you may want to consider based on your market and what you enjoy doing most.
To learn about how ProPainter Websites can help your paint business gain more customers, call us at 855.385.1134 or emails us at Team_PPW@ProPainterWebsites.com