The Importance of Consistency in Marketing
July 20, 2018
In many areas of the US, painting work is much more plentiful in the summer.  The biggest reason is that exterior painting isn't possible during the winter months in very cold areas. Another reason is that many houses are painted right before or right after being sold, and house sales are more common in the summer, when people's kids are out of school.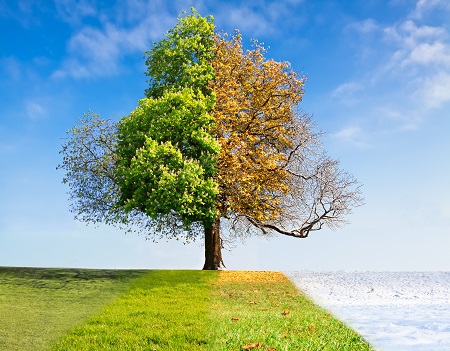 Due to the summer being busy, some painters believe they can scale down their web presence during the summer months. This is a mistake. If you don't stay active online during the summer months, you'll suffer the consequences during the fall and winter.  That's because consistency is required to keep your website searching well.
Google ranks websites highly when they have two things over several months:  helpful content, and people who visit the site.  If your site isn't online, it can't do either of these things!  And because it takes several months to climb the rankings, if you establish a web presence in the winter, you won't receive the full benefit from it until after the season has passed.
Companies that wait until the winter to establish a web presence do have advertising options.  But the advertising that provides instant leads, like postcards or Google Adwords, is expensive because it is a pay-per-lead service.  You pay for every postcard, and you pay for every single ad-click.  Websites are offered at a flat monthly fee, and if the provider is good at their job, your return on investment goes up over time as the site searches better and better.
That's why it's a good idea to get your website up in the summer, even if business is strong.  By the time the winter months come around, your website will be providing leads, and it will continue to provide more and more leads as the season progresses.
To learn how ProPainter Websites can help your business earn more leads, call us at 855-385-1134 or email us at Team_PPW@ProPainterWebsites.com.