Three Business Services That Help You Focus on Painting
September 26, 2018
You probably didn't decide to own a painting business because you really liked all of the aspects of the 'business' part of the 'painting business'.  By that, I mean sales, marketing, accounting, finance, and, if you have employees, employment law.  Let's be honest – who really likes doing all of that stuff on top of their primary job?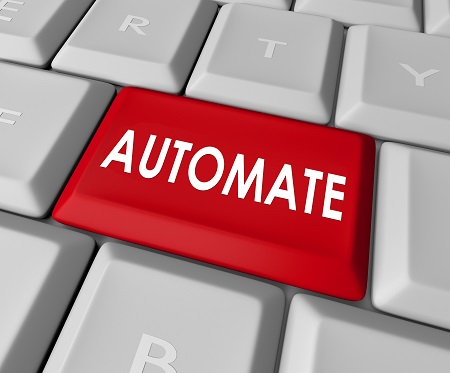 A recent blog post focused on shortcuts for some of the work you really need to do regularly, even if you don't want to.  Fortunately, there are also software or services out there that can further cut this work down, allowing you to do more of the part of your work that actually generates income – painting.  Here are three of them.
Scheduling and estimating software:
Painters spend most of their day on a ladder or in their car, and most businesses aren't big enough to hire someone to sit in front of a computer juggling scheduling and invoices all day.  That means there's precious little time to make sure everything is in order.  Tools such as Jobber and RazorSync can help you stay organized and generate invoices on the fly, and cost less than a couple of buckets of paint each.
There are also pieces of software custom-tailored to painting contractors, which have estimating tools built into the software.  A few of these include Estimate Rocket and Paint Estimating Program.  Not only will these tools make your estimates more accurate, they will also make your business look more professional and organized to the customers receiving your quotes.
QuickBooks Online
For as little as $10 per month, you can subscribe to QuickBooks Online, which can track your payments and expenditures, helping you gauge your profit and pay your taxes.  While QuickBooks can't tell you how your business is doing, it can make it much easier to figure that out by tracking every single transaction that goes through your account.  You can automatically categorize these expenses, and within a few months of using it you'll be amazed at how much easier it is to manage your finances.
Marketing services
There are plenty of marketing guides on the internet for painters, and nearly all of them will tell you that knocking on a few hundred doors and leaving a flyer behind is one of the most effective ways to get leads quickly.  They're right – but it also requires days of work, plenty of uncomfortable conversations, and more than a few irritated homeowners who were interrupted while doing something important.  Even if this is the route you decide to go when you get the business started, once painting is taking up most of your time, you aren't going to want to take several days off of painting (making money) to advertise each month.
That's why you need to find a couple of marketing techniques that work for you, with little or no time investment on your part.  Obviously, a high-performing website is one way to make this happen – although it takes 3 or 4 months to really start generating leads, once it gets near the top of the Google Search Results it will regularly deliver leads without any work on your part. 
Many people also find that coupon book services such as ValPak or postcard delivery services can generate some leads, although you'll need to mail thousands of these to get more than a small handful of results.  One particularly effective method is to do whatever you can to earn referrals from satisfied customers, from yard signs to referral discounts.  There's no better advertisement than a happy customer with a beautiful, recently-painted home they can show their friends.
To learn how ProPainter Websites can help your business earn leads without investing hours of work, call us at 855-385-1134 or email us at Team_PPW@ProPainterWebsites.com.