Here's Why Now Is A Great Time To Advertise Exterior Painting
August 19, 2020
It's always been nice to sit out on the porch on a summer day with friends and enjoy food from the grill.  But this summer is different – in some communities, grilling out is the only way to invite friends over and actually get them to show up.  Coronavirus has made inside a bad place to be for many, unless it's inside your own home.
It's not just grilling that's happening outdoors.  People who used to go to a gym or play contact sports to exercise are running around the neighborhood.  Neighbors that used to gather for weekly conversations inside each other's homes will now "pull up a chair" in the cul-de-sac.  In many neighborhoods, there's more activity than ever right outside of people's homes.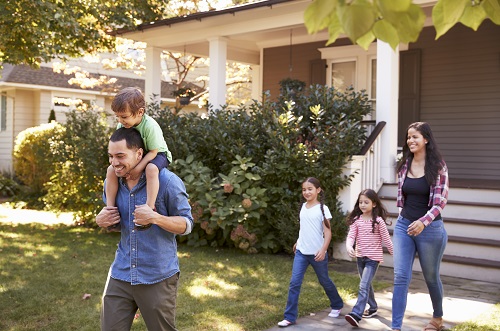 While this might be a great opportunity to meet more neighbors than ever before, it can make people more self-conscious about their homes.  If your lawn is knee-high with weeds, everyone is going to notice.  Another thing they'll notice is peeling paint or algae on the deck – and this might represent an opportunity for painting contractors.
It seems unlikely that people are spending more time inside of their homes and more time outside in their neighborhood.  But it's true, because most people are leaving their neighborhood far less than they did before the coronavirus.  And even if they do decide to meet friends and chat, the odds are good that they're doing it outside, not inside a restaurant or bar.  All of this leads to lots of time spent in the neighborhood.
So while it probably makes sense to advertise indoor painting services to people who are sick of looking at their own walls, it's also a good time to advertise outdoor painting, while it's still warm enough for everyone to exercise outdoors. The same is true if you offer power washing services. 
And if you do paint someone's house, it's more important than ever to leave a lawn sign advertising your company.  You can see these signs from a car, but they're a lot easier to read when you're running or walking past the lawn!  If the sign stays in place for three days, your business's name will probably be etched into the memories of every daily runner and walker in the neighborhood.
To learn how ProPainter Websites can help your business gain more customers, call us at 919-424-6121 or email us at Team_PPW@ProPainterWebsites.com.