Doing Your Best Work – and Leaving the Rest Behind
June 2, 2021
If you're a painting contractor, it's always better to have too much work than to have too little. But "catching up" by scheduling 55-hour weeks isn't much fun either.  This is the third of three articles providing techniques to balance your workload and make every job worth the effort you put into it. The first was Exceeding Customers' Expectations (without Exceeding their Needs). The second was How to Pass on Work (Without Saying No).
Most of the work painting contractors do is physically demanding.  But that doesn't mean it's all equal. Some jobs are just worse than others.  An indoor residential repaint is better than a 3-story exterior job in 90 degree heat.  You'll probably earn more profit from a big job near your home or office than a small job forty-five minutes away.  And who wants to "discover" the inside of a foreclosed house or remove a popcorn ceiling?
In the off-season, it's great to have all kinds of work coming in the door. Some of those jobs might not be the most fun, or the most profitable, but they help you (and your crew) keep busy and pay the bills.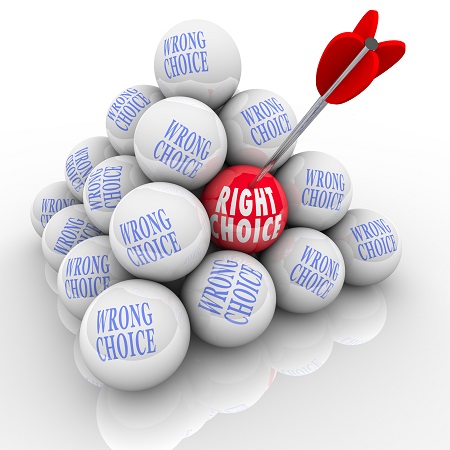 But when you've got more work than you can handle, you've got choices.  Why choose bad work?
When you've got choices, do the work you most enjoy
When you're booked out for weeks or months, it makes more sense to choose the jobs that are more pleasant and more profitable – and try to push out work that isn't either of those things. Don't feel like you have to automatically take a first come, first serve approach.  When a customer calls you with a less-than-stellar opportunity, make sure that you emphasize how much you appreciate the opportunity, but don't put that work in the express line. Instead, try to push it out.
If the customer is okay with delaying the work a few weeks, you can celebrate filling a less busy slot on your calendar.  If they choose someone else, you can at least rest easy knowing that you aren't sending your competitors the easy stuff.
Filling a busy week with the best work you've been offered is a lot harder than just saying "yes" until you have to start saying "no".  You have to know what work is most profitable. You have to know what type of work is already on the calendar.
You also need a good idea of how many other requests you'll probably get each week. To estimate this, it helps to know how many quote requests you received last week, and how many you received during that week in the prior year.
Of course, you don't get to respond to all of your customers at once.  When you let a less pleasant job slip through the cracks, there's always a chance that a good one won't come through to replace it.  But if you've been painting for a while, you probably have a pretty good idea when it's looking like a work week is going to fill up completely. Don't let the last job you schedule for a busy week be the worst one!
To learn how ProPainter Websites helps painting contractors attract their ideal customers, call us at 919-424-6121 or email us at Team_PPW@ProPainterWebsites.com.