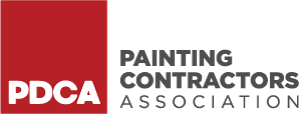 ProPainter Websites is a proud National Friends Sponsor and member of PDCA (Painting and Decorating Contractors of America). PDCA is the only trade association dedicated to the success of painting and decorating contractors.
PDCA provides their members with industry-specific tools to become better painters and business owners through participation in education programs, local networking meetings, use of PDCA Industry Standards and more. We proudly support PDCA's efforts to help painters build strong businesses and hope to provide some help in that endeavor through our painting contractor resources center and participation in their programs and events.
Special PDCA Member Discount – In addition, PDCA members are eligible for a 50% discount on the website setup fee. To take advantage of this opportunity, please fill out our contact form or call us at 1-855-385-1134 and be sure to tell us you are a PDCA member.
For additional information on PDCA, please visit their website at www.pdca.org.